Student Performance Data
Exporting a class's data
---
When in the class Overview tab, click Performance.
Click Download for Excel at the top of the page.
---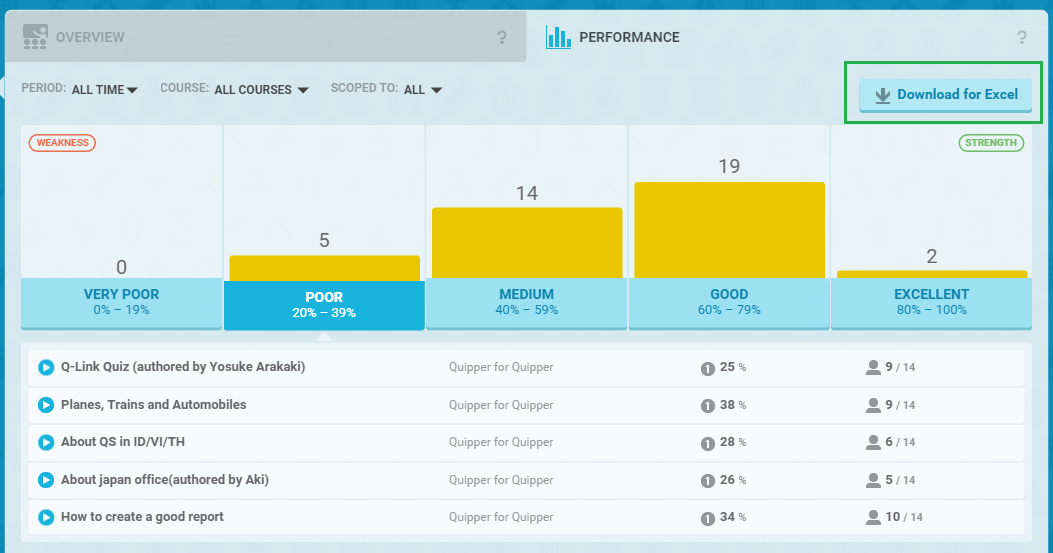 ---
Select a date range for your data: last 7 days, last 30 days, custom range.
---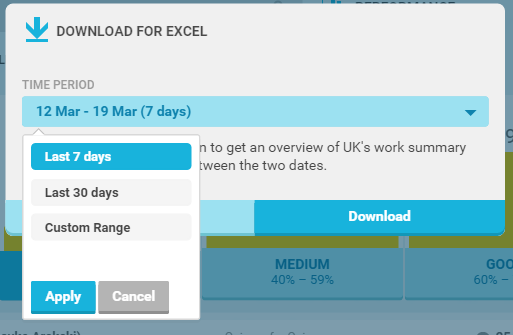 ---
Click Download. You will receive an email with the data.
Follow the link in the email, and enter your username (email address) and the unique password provided in the email.
Click Download.
---
What data can I see?
---
When you open the file, you will be able to see data on:
Result by assignment
Result by topic, including correct and incorrect questions
One worksheet per student
---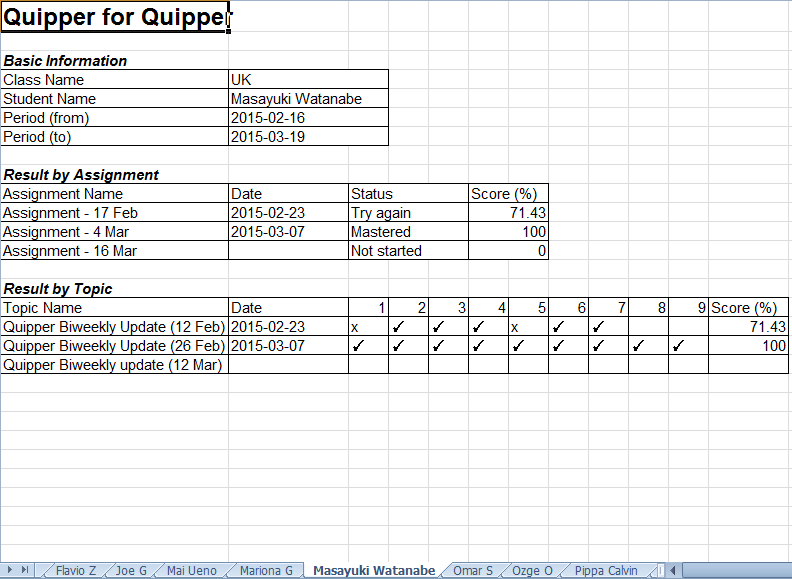 ---