Student Performance Data
Exporting assignment data
---
To download data for a specific assignment, follow these simple steps:
Open the Assignments tab on the left menu of your class.
Click the name of the assignment you would like to export.
Click Download report.
The report will download direct to your computer's hard drive.
---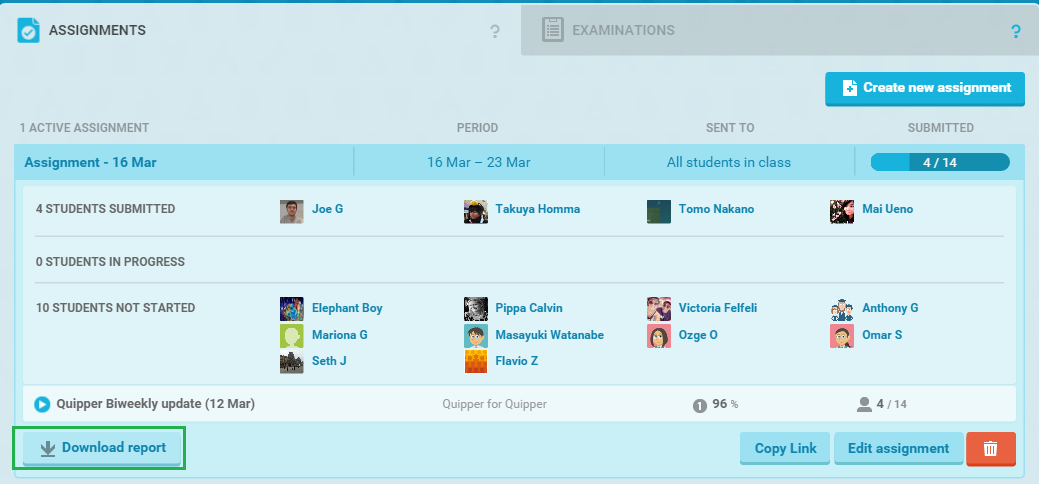 ---
What data can I see?
---
When you open the file, you will be able to see the following data:
Class average score (per topic)
Total students submitting (per topic)
Individual student assignment submission
Individual student average score (all topics)
Individual student score (per topic)
---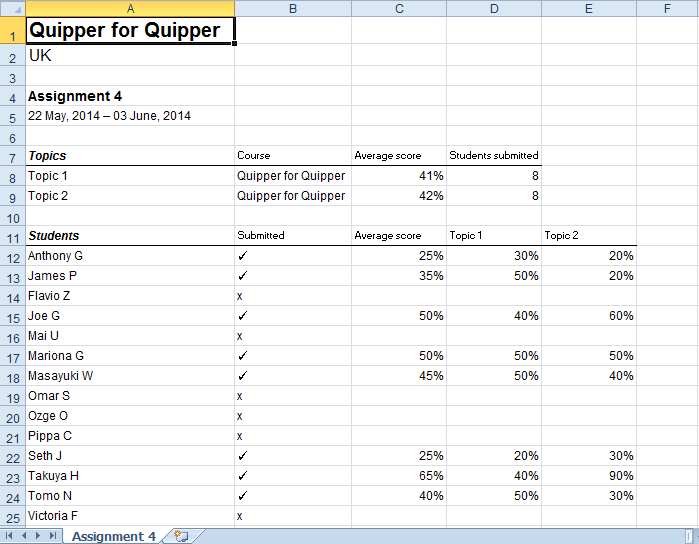 ---