Groups
You can send assignments and announcements to a whole class, or a group of students within a class.
This is particularly useful for teachers that have different abilities, age or time schedules inside a single class.
---
You will then be able to see a group's assignment results:
Overall group progress: View a summary of group progress, spot general trends, strengths and weaknesses.

Results by content: See how groups of students are doing with a particular topic or learning area.

Individual performance: Take a closer look at the results of individual students within a group.
---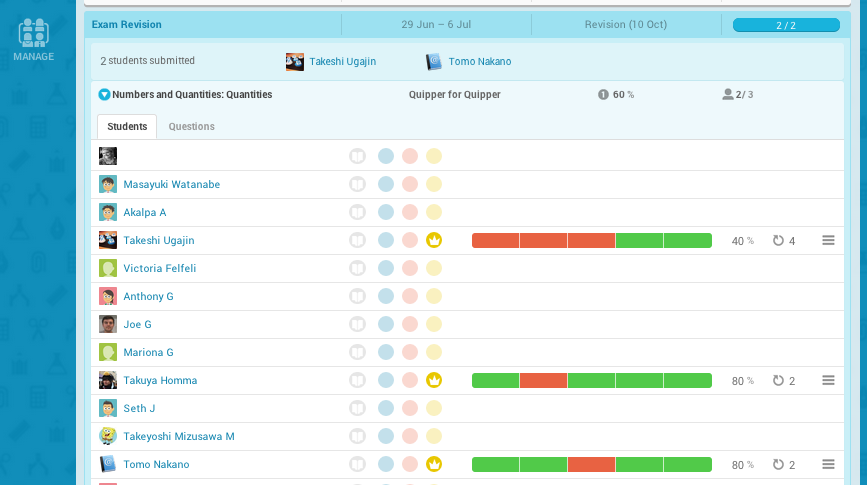 ---