Groups
The default setting for an assignment or examination is to send it to a whole class.
---
Assignment to a group
---
Step 1: Click ✖︎ to remove the default class setting.
---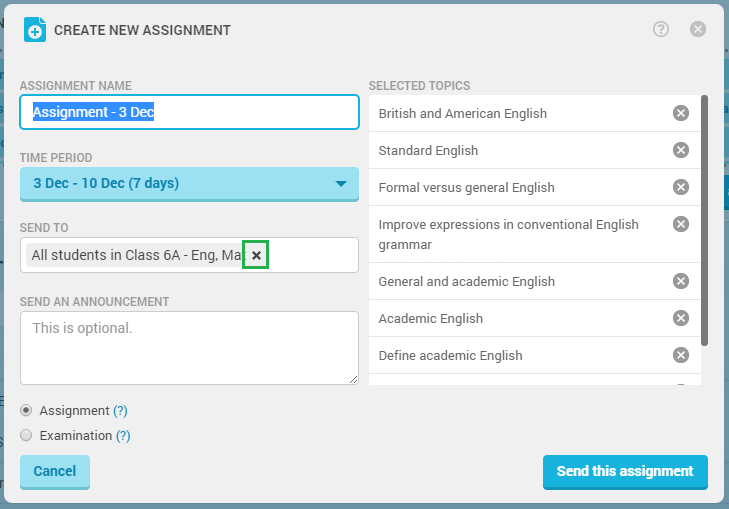 ---
Step 2: Click the list button to view all the groups in the class.
---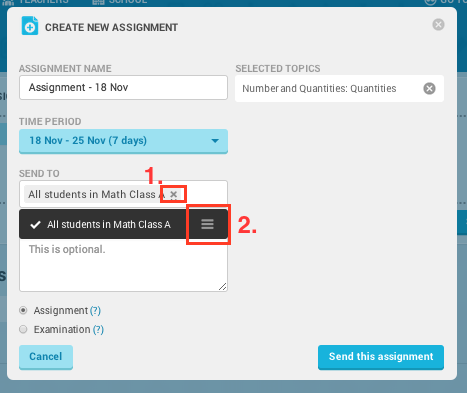 ---
Step 3: Select a group or groups that you would like to send the assignment to.
---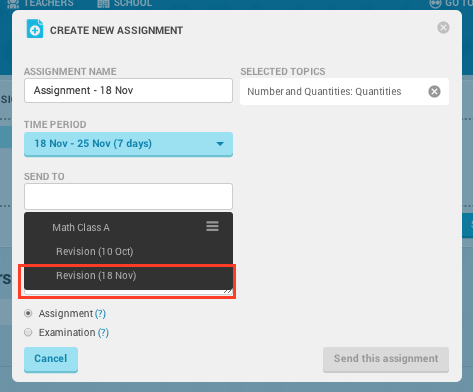 ---
Step 4: Click Send this assignment
---