Getting started with Quipper School Create
Passages may be attached to questions. They are useful when you want to refer multiple questions back to the same piece of text, image or equation.
---
Creating passages
---
Step 1. Open the topic where you want to add a passage.
Step 2. Click + Add passage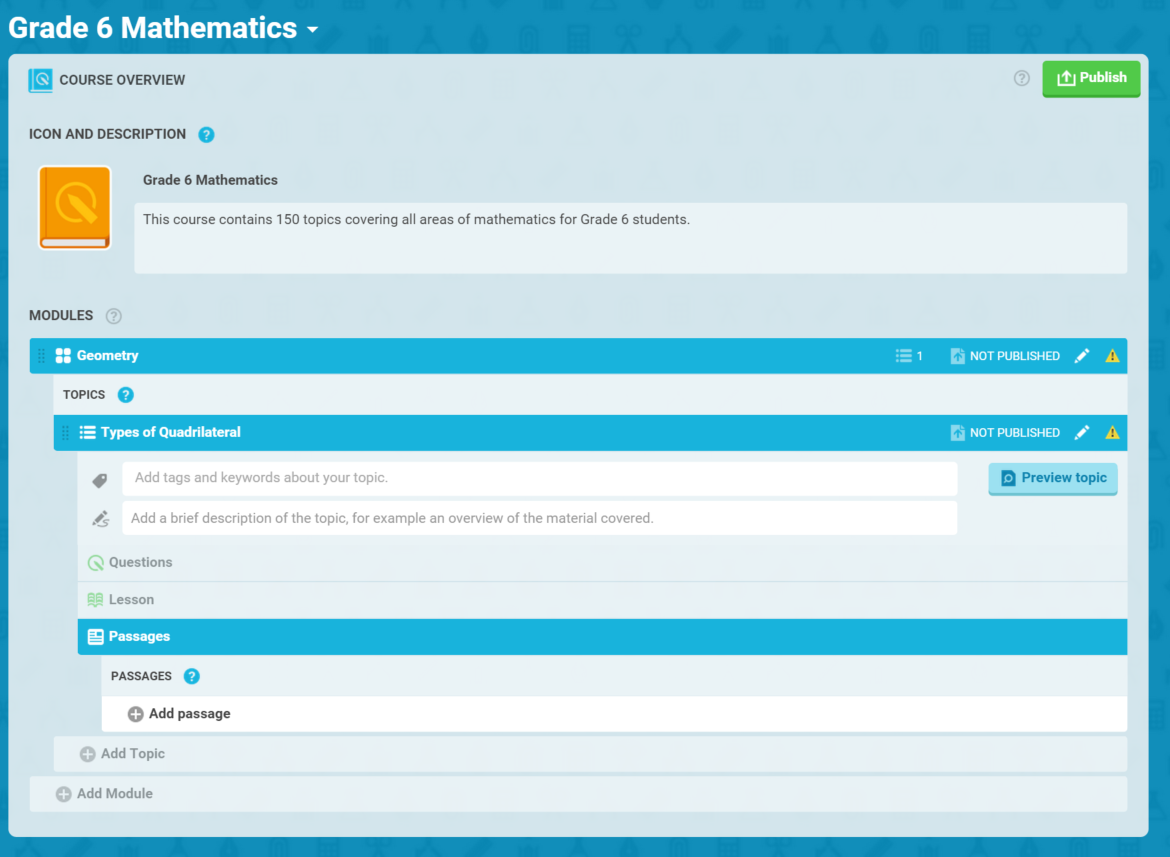 ---
Step 3. Input your passage.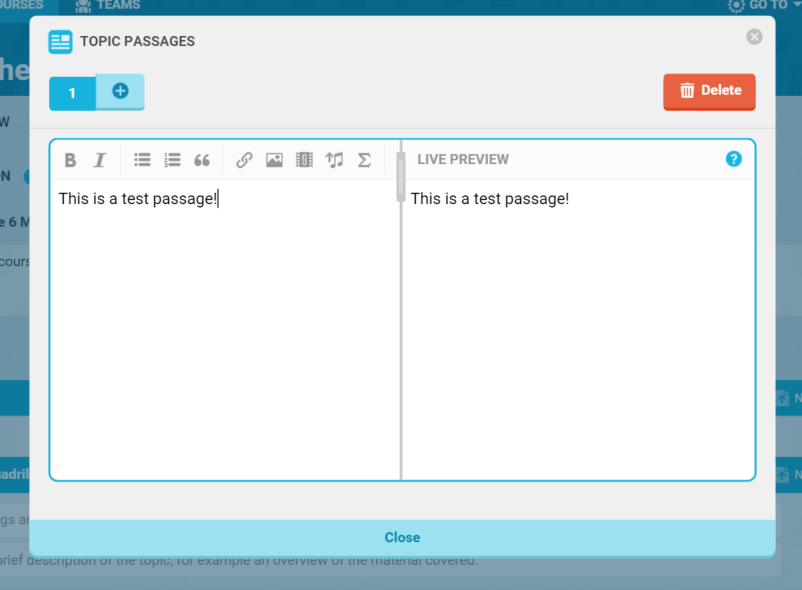 This passage can now be simply attached to any question in the topic.
---
Adding passages to questions
Step 1. Underneath the question box, you will see the option to select a passage from a drop down. Select the passage you want to attach to your question.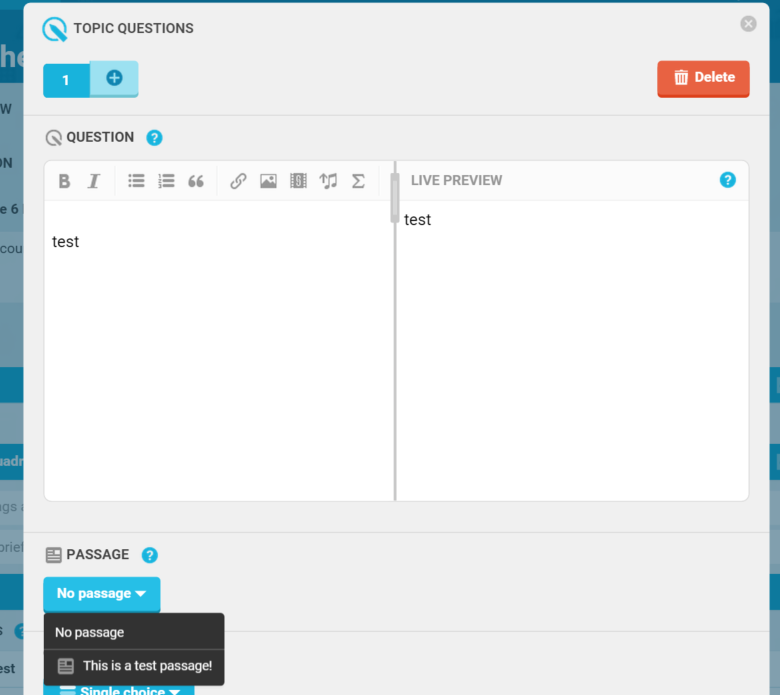 ---
This passage will now be visible to students alongside the questions on Quipper School Learn.