Getting started with Quipper School Create
Lessons are the part of a topic where students learn about a subject, before testing themselves with questions.
Lessons are optional.
Lessons are made up of chapters.
---
Like all Quipper School content, lessons may contain the following types of media:
---
Creating a lesson
---
Step. 1 Open the topic that you want to contain your lesson.
---
Step. 2 Click anywhere along the + Add lesson chapter bar.
---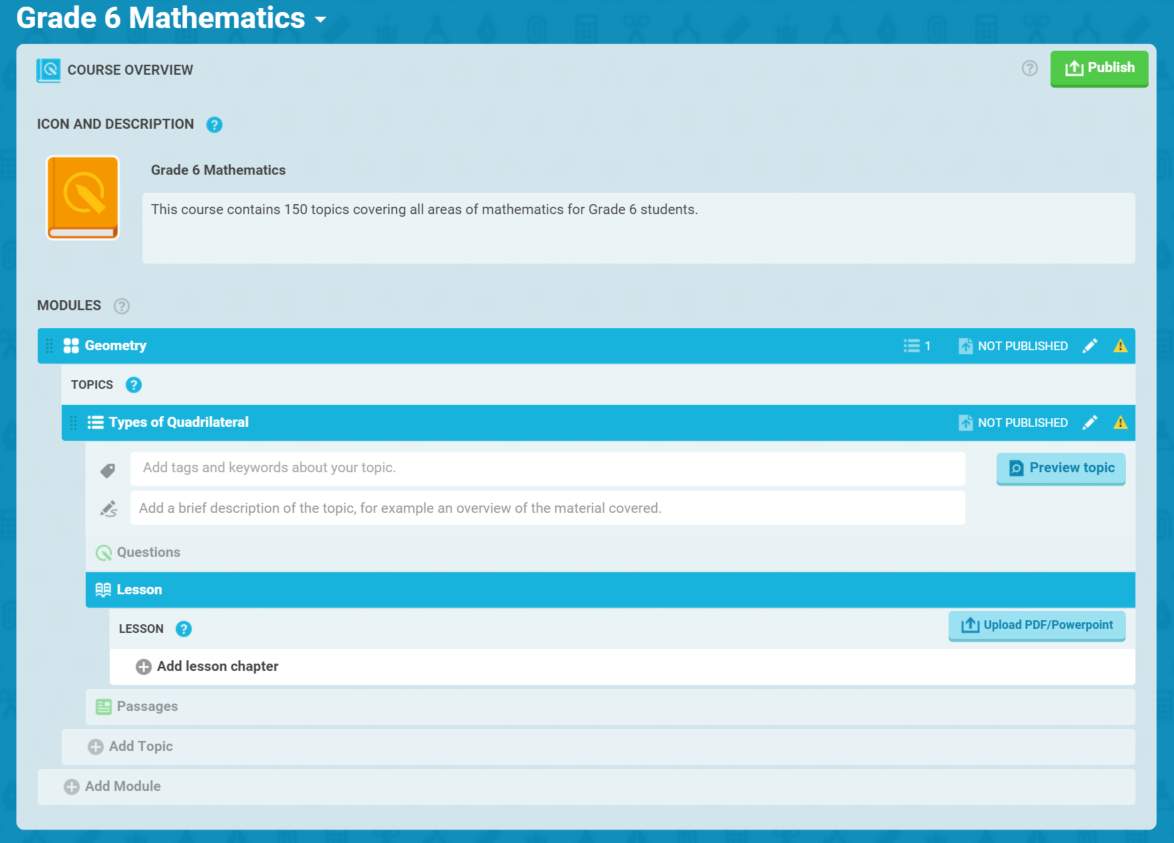 ---
Step. 3. Input your text into the first chapter.
---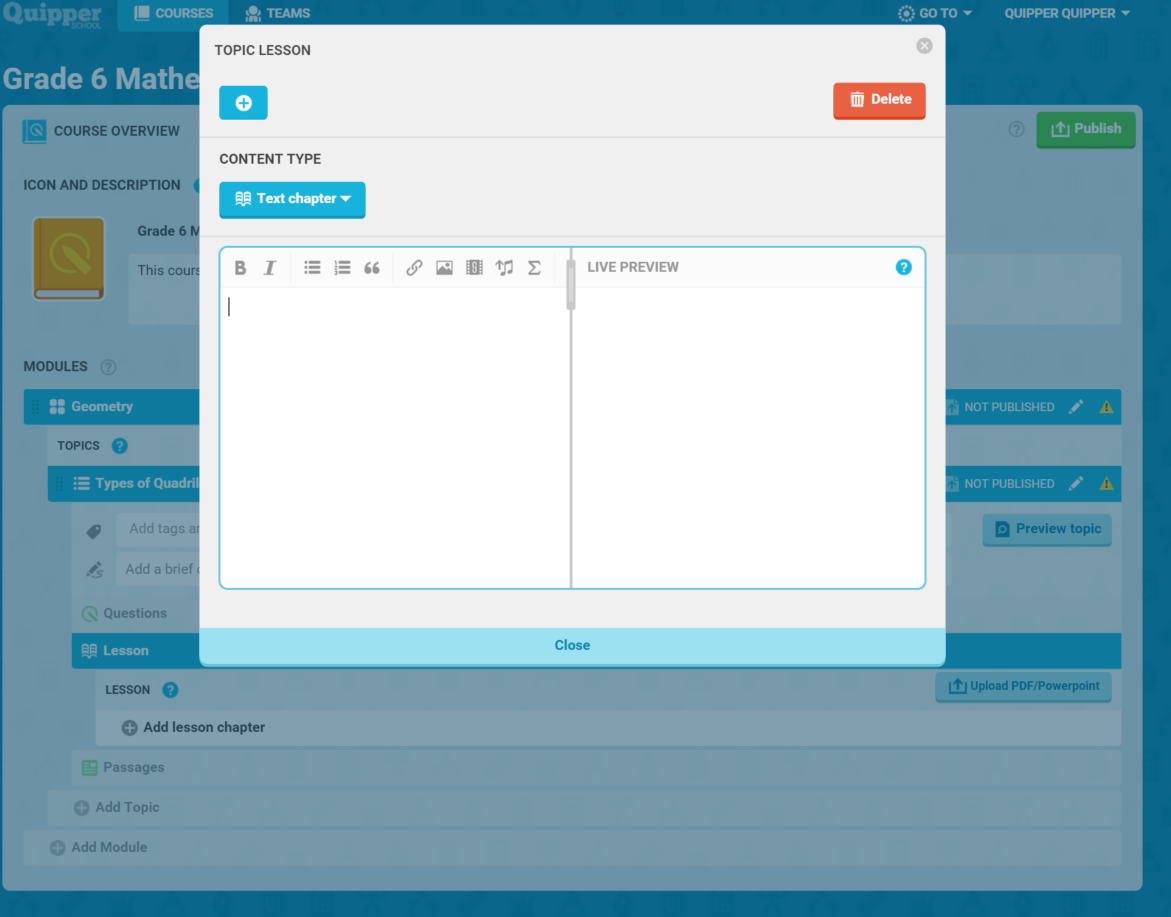 ---