Getting started with Quipper School Create
Correct order questions require students to sort answer options into the right order.
---
Creating correct order questions
---
Step 1. Select question types at any time by clicking the Question Type drop down arrow.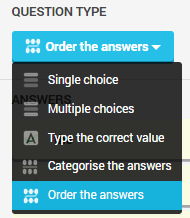 ---
Step 2. Enter your answer options, with the top being the first in the order and the bottom being the last.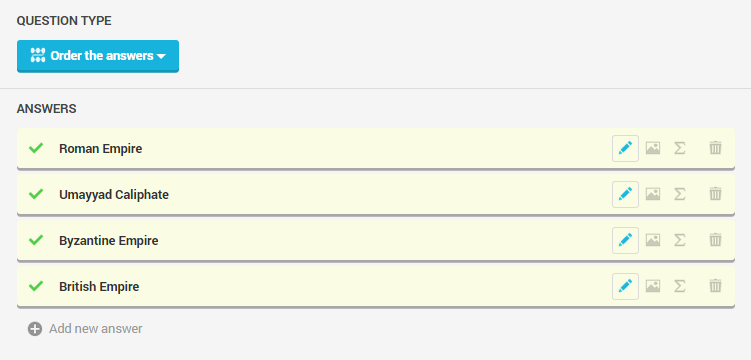 ---
Note: You may include incorrect answers that should be excluded by students when they decide the correct order. Click the ✓ button to toggle an answer option as correct/incorrect.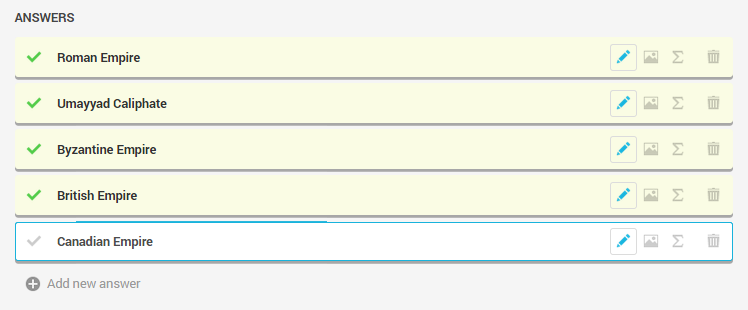 ---