Getting started with Quipper School Create
Chapters are different sections of a [lesson](http://(http://help.quipperschool.com/en/article_groups/getting-started-with-quipper-school-create/articles/what-is-a-lesson). Use them to break your lesson up into smaller, relevant pieces. They appear to students like slides in a presentation!
Each lesson must contain a minimum of one chapter. This is created automatically when you first start creating a lesson.
---
Adding chapters
---
Step 1. Open the lesson where you want to add an extra chapter.
---
Step 2. Click + Add new chapter
---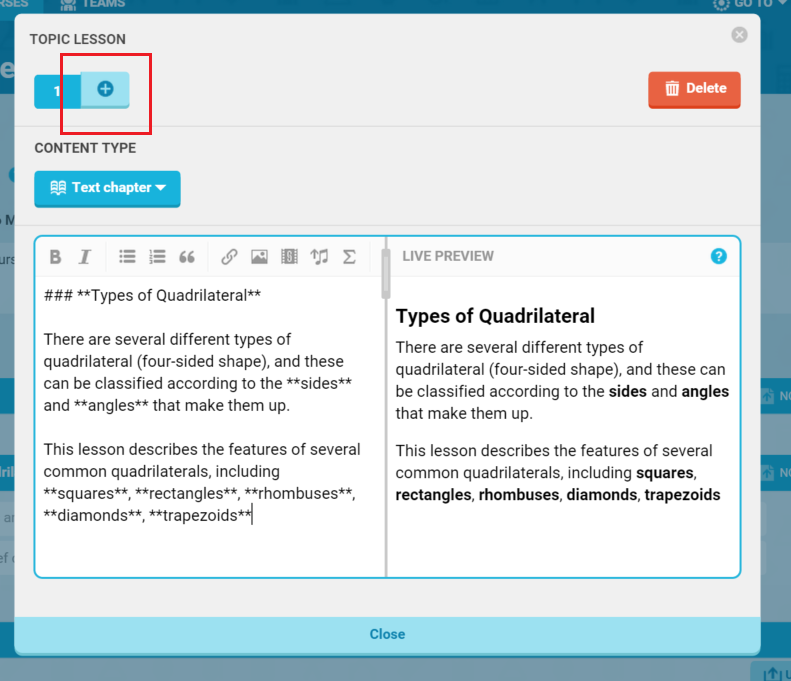 ---
Step. 3. Input your text, image or equation into the new chapter.
---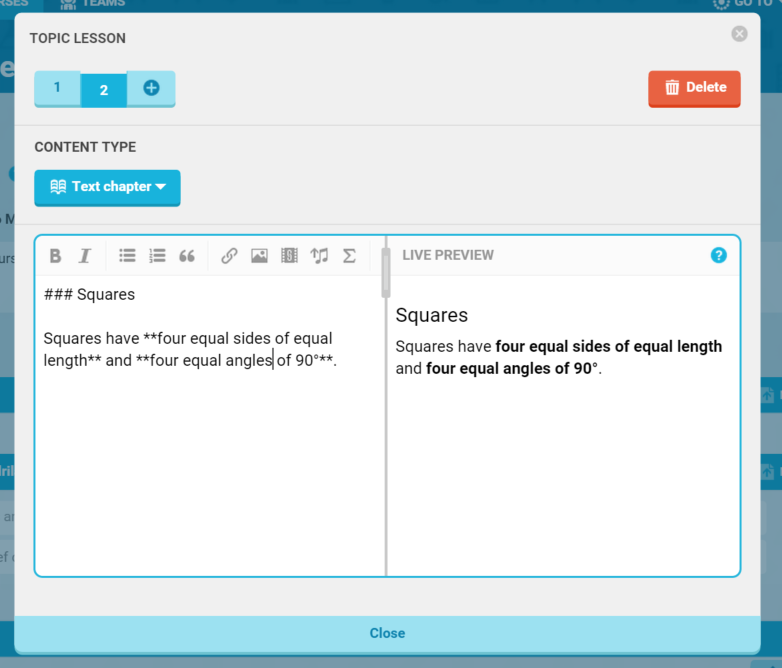 ---