Getting started with Quipper School Create
Images (.png *and *.jpg file format) can be uploaded in all forms of Quipper School content, including:
Lessons
Questions/Answer options/Explanations/Hints
Passages
---
Uploading an image
---
Step 1. Move the cursor to the place where you would like to place the image.
Step 2. Click the Upload image button.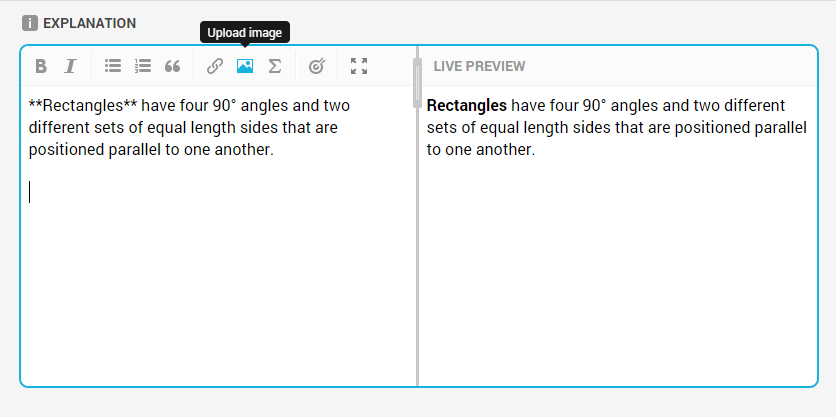 ---
In the Text Editor pane, you will see the image in code form. Example: ![image][547de81f3ae091374e000294]
In the Live Preview pane, you will see the actual image.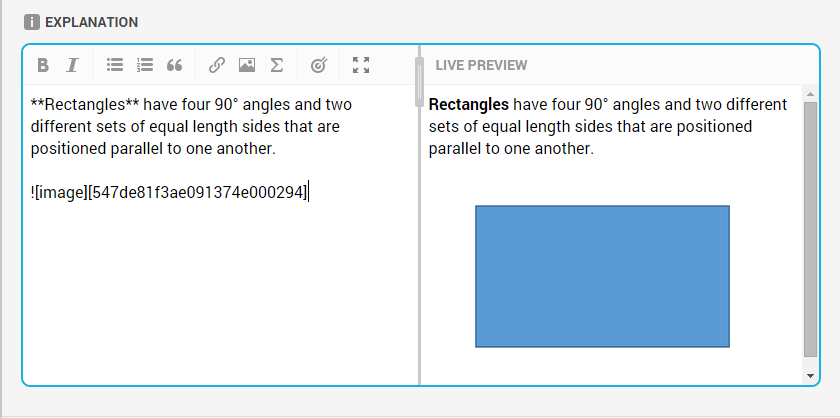 ---