Curriculum / Content
You can preview the educational content of courses, modules and topics at any time in the Curriculum tab.
---
Preview content
---
When inside a class:
Step 1. Click Curriculum.
---
Step 2. Click module names to expand and collapse modules.
---
Step 3. Click topic names to open topics and view a brief description.
---
Step 4. Click Lesson or Questions to see the detailed content that students will learn from and test themselves with.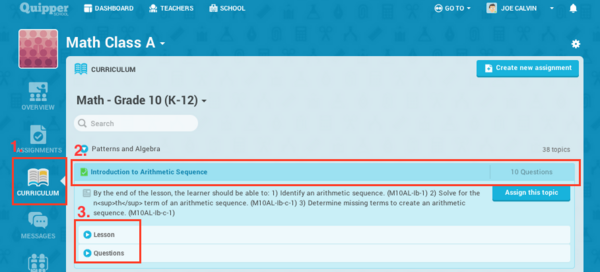 ---