Classes
If you haven't created a class yet, click Create a new class on the Dashboard page.
If you already have one or more classes, you can always add more, up to a maximum of 200 classes per account.
---
Create a class
---
Step 1: Give your class a name and click Next.

---
Step 2: Select one or more courses for your students to focus on.

---
Step 3: Review your class and click Finish.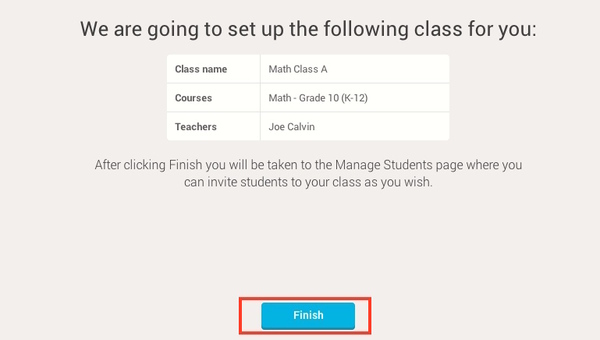 ---
You can also edit your class name or selected courses later on.