Assignments
After creating your class, you will be taken to the Overview page. The next step is to create an assignment.
Assignments help students focus on particular areas for learning. They only take a few minutes to set up, but they can keep your classes learning for hours!
---
Create an assignment
---
Step 1: If the automatic wizard does not pop up automatically, click the Assignment tab on the left bar.
---
Step 2: Click Create an Assignment.
You will see a list of courses you have chosen for this class.
To see the modules and topics in a course, click the course name.
To see the lessons and questions in each topic, click the topic names.
---
Step 3: To select the topics for your assignment, 'drag and drop' the individual topics into the selection box. To add add all the topics in a module, 'drag and drop' the module name. When you've finished, click Send an assignment with this topic.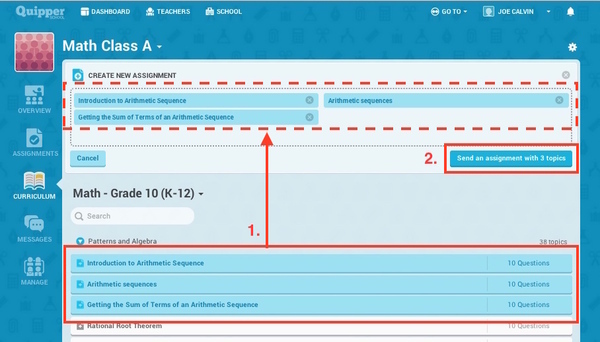 ---
Step 4: Now you just need to set a few more details:
Assignment name
Time period - Select the assignment's start and end dates.
Send To - Select the intended recipients of the assignment.
Announcement (optional) - Send your students a message that they'll receive with their work.
Selected topics - Confirm your assignment's topics.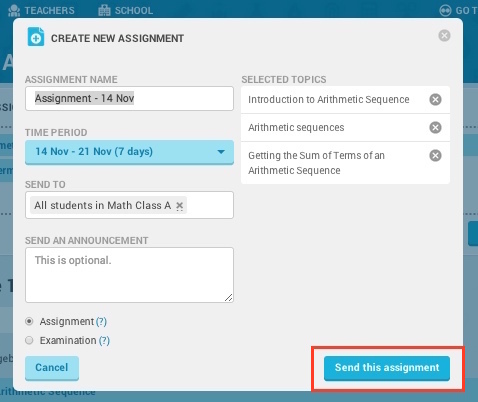 ---